16 mars 2011
Show Lo ZhiXiang spent White Day with 160 of his female fans; he even picked some lucky fan(s) to enjoy Disney's latest 3-D film, Gnomeo and Juliet, with him. He is busy promoting his upcoming concert and various autograph concerts; he sleeps less than four hours a day!

"We've done four autograph concerts in a row; my co-workers are all exhausted. Although my arms and shoulders are sore, when I see, at each event, my fans doing the dance moves for 獨一無二 Only You [Du Yi Wu Er Only You], I just feel so happy!" He will be holding a concert in Tainan on the 19th; it will be held at the outdoor stadium of the Taiwan College of Physical Education. The tickets to the concert-- all 18,000 of them-- have sold out; it is estimated that they will make a profit of $40 million NTD.

(1) White Day is another Valentine's Day, celebrated by a few countries in Asia, mainly Japan, Taiwan, and S. Korea. Western Valentine's Day in Asia is a bit of a role reversal: girls typically give homemade or store-bought chocolates to their crushes. It's on White Day that the boys respond with their own presents.
(2) The Chinese doesn't specify whether one or more lucky fans were picked for the movie screening.
Show Lo ZhiXiang (XiaoZhu)'s record company placed a statue of him in the square before Taipei Main Metro Station; Wilber Pan WeiBo had an autograph concert in the same place the very next day. As a result, Show's statue was turned around and covered with cloth. Rumor has it that the two will also be appearing together at Japan's Asia Music Summer Concert, which is set for April 24. So, is Show upset that his statue was covered up so unceremoniously? Show's manager said that he thinks the whole thing is a lot of fun and that there is nothing to it at all; the two are good friends.

The two may be good friends, but they are rivals on stage. Both favor strong and powerful dance songs. In Wilber's single, UUU, he sings, "I'm crazy over uuuuu"; in Show's single, 獨一無二 Only You [Du Yi Wu Er Only You], he sings, "only only uuu." Both compete for the hearts of young girls.

The two will participate in Japan's Asia Music Summer Concert, along with Vanness Wu JianHao and Da Mouth. As of present, concert plans have not been affected by the earthquake in Japan. Kylie Minogue will perform in Japan the day before.
HE IS no stranger to controversy.

Just two years ago, pictures of Taiwanese singer Show Luo surfaced after a girl he met online sold the pictures to a Taiwanese magazine.

The two had apparently become close after they chatted on MSN.

But it seems Luo, 32, is not too bothered by the seemingly bad press.

He is still at it, spending a lot of time over the Internet in the last two months on more webcam chats.

This time round, it seems, he has been talking to another man - said to be well built and good looking.

The new set of pictures has Luo in poses that are slightly effeminate.

So could the singer now be 'batting for the other side'?

Not true, said Luo: Their conversations never stray past work and romance.

He said with a laugh: 'Yes, that guy definitely has a good body.

'And yes, we also chat every day.

'Sometimes, if what he has to tell me is urgent, he will even come straight to my house!'

As for the effeminate pictures that he has posted, Luo said the pictures were taken for fun.

Evidently, Luo isn't taking thsee rumours seriously.

If anything, he said these new photographs will make his fans laugh as they see him playing the clown.

Actually, the unnamed muscle man is Luo's recently-hired trainer, who - it seems - is something of a celebrity himself.

Luo apparently is planning to to buff up - he hired the instructor to put him through an intensive training programme.

Said Luo: 'I've known my trainer only for the last two months but in this time I feel that we've known each other forever.'

While the connection between the two is strong, it's a lot of work.

Especially when it is obvious that Luo's new trainer is a hard task master.

Training hard

Even when Luo gets home after a long day of filming, he will still get in front of his webcam and exercise to his trainer's instructions.

The training programme enables Luo to squeeze time out of his busy work schedule to achieve his dream physique.

The singer says the online relationship is tough.

Even if he gets tired and can't take any more, he gets a yelling - which is meant to motivate him.

Luo understands that getting into tip-top shape is a lot of work, especially since some moves are hard to master as the trainer is not next to him to show him exactly how they are done.

But the trainer is confident Luo will ace his exercise sessions.

He said: 'I've seen Show's current physique and believe that he can achieve the fantastic body that he wants.'

The New Paper
09 mars 2011
On the 7th, Show Lo ZhiXiang (XiaoZhu) held a press conference for his new album in Beijing. Today (March 8th) is International Women's Day; Show was, however, unable to spend it with his mother. He could only give her some "red envelopes" in his stead, because "she likes gifts she can count." He revealed, "My mother loves animals. She'll even test the girls I bring home, see if they'll voluntarily clean up the dog's poop. If they do, they get extra points [with her]."

Show's mother has recently been looking for land in KeeLung to care for stray dogs. Show said, "Whenever I'd bring my girlfriend(s) home in the past, my mom would let the dog out on purpose to go to the bathroom. Then, she would watch to see if the girl would voluntarily help the dog clean up. It was a test to see whether or not she had any love for animals." There was finally a girl who passed the test; however, the girl cheated, and the relationship ended.
18 février 2011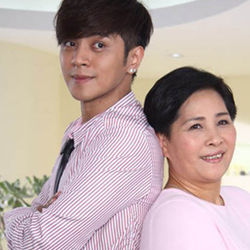 Taiwanese singer-host Show Luo and his mother recently shot a health drink commercial, earning a sum of NT$6 million (S$260,000).

However, the duo has no intention of pocketing the money for themselves.

Ever the filial son, Show expressed that the repayment he and his mother received for shooting the commercial would go towards his mother's plan of helping stray dogs. Building a shelter for the stray dogs would need at least NT$10 million (S$464,000).

To that, Show's mother said laughingly, "[We're] still in need of money. [I hope] more companies would invite me for endorsements."

Known for phoning his mother daily, Show is currently busy with two commercial shoots.

"I reached home at 7am, after I finished my first commercial shoot. My mother was still awake [when I arrived home]. She said she could only be assured after knowing I was safe. Instead, I'm worried about her condition today. After all, she's the main lead of the commercial!" Show revealed.

Show's mother quipped that she "was feeling very good" and compared filming her first commercial with her son to that of "an elementary school child on a field trip".
04 février 2011
Good news came at the right time for Taiwanese singer-host Show Luo.

Singer Show Luo takes the crown for selling the most number of albums last year, with his seventh album Rashomon.

For the first time, 'double J' Jay Chou and Jolin Tsai had to step down from their positions, claiming the second and third spot respectively. Jay released his 10th album The Era last year, and Jolin released a concept album Myself.

At fourth place was Kenji Wu's Love Me, Hate Me. Golden Bell Best Actress Rainie Yang, who acted alongside Show in Hi, My Sweetheart, took the fifth position with Rainie & Love ...?

Other albums which made it to the top 10 included Elva Hsiao's Miss Elva, Hebe Tien's To Hebe, René Liu's Together, S.H.E's SHERO and Lee-Hom's The 18 Martial Arts.

The PMW Music Website Annual Chart is said to be "Taiwan's most impartial chart" because they not only calculated actual album sales, but also digital downloads in Taiwan.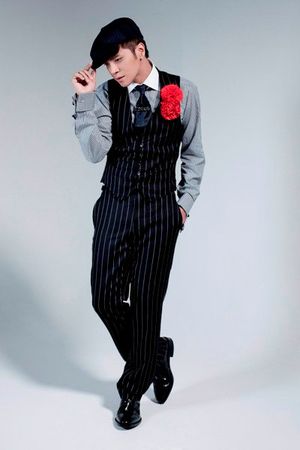 Taiwanese singer Show Luo reportedly earned NT$300mil (S$13mil) last year.
Recently, the Taiwanese media reported that Show fancied a NT$300 million apartment and suspected that the apartment would be used to "hide" his new 'girlfriend'.
Qiu Tingjun was rumoured to be Show's next girlfriend after the singer picked her for a commercial and invited the girl to be the female lead for his latest music video.
With long hair and white milky skin, Tingjun was said to be Show's 'cup of tea'. The media speculated that there was a huge possibility that Tingjun is Show's latest girlfriend.
A few days ago, Show's manager confirmed that the singer had thoughts of buying an apartment, but added that Show "is currently looking at the prices and has yet to make a decision".
When asked if the apartment was going to be used to 'hide' Show's girlfriend, Show's manager laughed and called the media "creative".
30 janvier 2011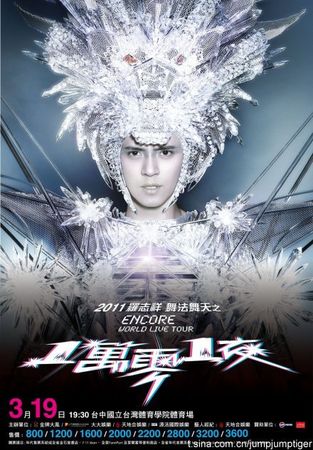 Show Luo announced yesterday that pre-order tickets are now selling for both his new album "The One and Only" and corresponding tour "舞法舞天" (a play on the idiom "no respect for law and order"), which begins March 19 in Taichung. According to Show, the concert contains 80% brand new material and 5 costumes changes. He apologized to his fans, saying "sorry for making you spend so much money." However, he invited 60 patients from the New Dawn Educare Center (for children with intellectual disabilities) to watch his concert for free.

On the concert poster, Show dons a set of crystal armor that is worth 30 million NT and a lion-shaped helmet that weighs 20 kg. In opportunities in business and relationships, Show asserts that he is like a lion, waiting until the opportune moment to "pounce" on his prey. "Especially in relationships," Show says, "there needs to be that 'spark'. So if I see a girl and she doesn't bring out my 'silk worm', then there is no chemistry." However, he admits that no girl has made him feel that way for a while.

Last year was a highly successful year for Show as his last album, "Rashomon", was the top-selling album of the year. Show and his staff joked that it created too much pressure on him to release another album to follow that one. He still remembers how only 400 people came to the fan-signing of his very first album, 700 for the second one, 1000 for the third one, until finally now autograph signing will draw out tens of thousands of screaming fans. Luckily, Show will be able to take a well-deserved break over Chinese New Year. Where will he go? "I've already reserved us tickets-anywhere my mother wants to go, that's where we'll be."

Source: http://www.cpopaccess.com/
17 janvier 2011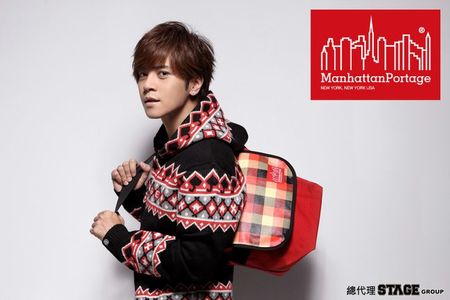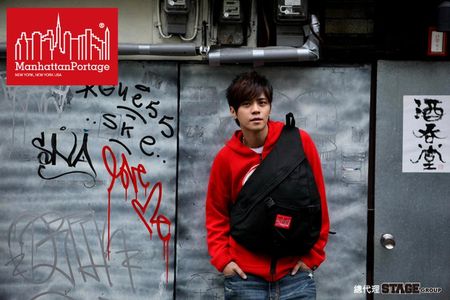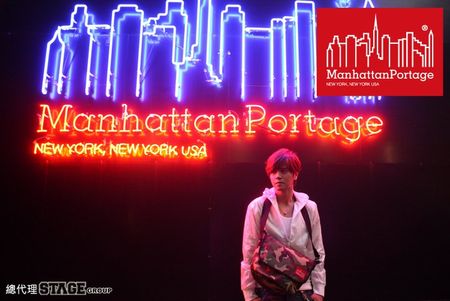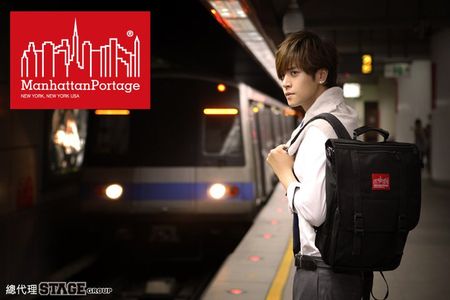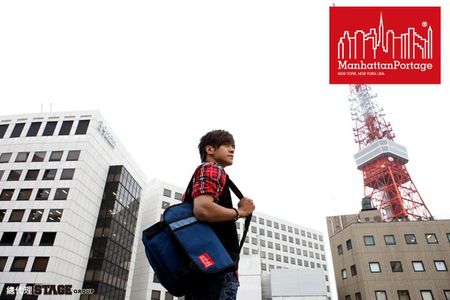 13 janvier 2011
The highly anticipated "2011 Superstar Red White Face Off" by TTV entered the Taipei Arena on 01/10, with artists split between red and white teams, there were a total of 28 performances of non-stop climax after climax. Including Show Lo, Elva Hsiao, David Tao, Daniel Chan, JJ Lin, Kenji Wu, Aoyama Thelma, Kousuke Atari and Korean groups After School and SHINee, and many others, filming from 7 PM to 12 AM with the camera continuously rolling, a new record for a special program in the country. In the end Harlem Yu celebrated his white team victory, winning 2 years in a row! The victory flag was presented to Harlem by Show Lo, where Harlem loudly exclaimed, "Our Red White Troupe, Here To Serve You Every Year!"

Show Lo's Performance Photos Finally Revealed

This year, CTV also invited Korean groups in a competition, TTV's "Red Vs White" was nervous, and played too mysteriously, causing the whole performance to go a little haywire. The artists and managements were unable to attain a schedule of the event beforehand, so when time came no one knew what to do, and some artists didn't even get to walk the "Red Carpet." Show Lo, Daniel Chan, Gigi Leung, and David Tao's spectacular performance photos were also buried for a day and was finally released yesterday.

Despite all that, the performance of the night that heated the Taipei Arena to it's highest point, was none other than Asia Dance King Show Lo's finale performance. As not to disappoint as the Red White Ambassador, he rounded up 50 performers, that marched up from the audience, then Show Lo made a grand explosive entrance on stage. Show especially arranged for a Chinese-bamboo accompanied version of his dance piece "Jing Wu Men (Dance Gate)" bringing in the Lunar New Year atmosphere with his golden fans, movements in sync and smooth, while he also didn't forget to interact with his fans in the audience, asking everyone to vote and cheer him on! His entire performance had everyone in the audience screaming crazily. The level of spectacular was off the charts, giving a big booster for the white team.