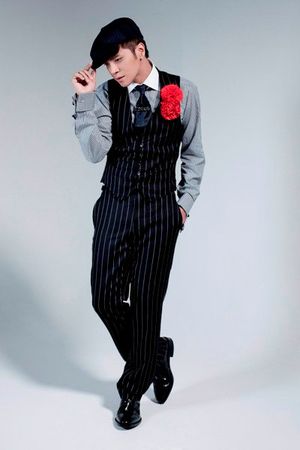 Taiwanese singer Show Luo reportedly earned NT$300mil (S$13mil) last year.
Recently, the Taiwanese media reported that Show fancied a NT$300 million apartment and suspected that the apartment would be used to "hide" his new 'girlfriend'.
Qiu Tingjun was rumoured to be Show's next girlfriend after the singer picked her for a commercial and invited the girl to be the female lead for his latest music video.
With long hair and white milky skin, Tingjun was said to be Show's 'cup of tea'. The media speculated that there was a huge possibility that Tingjun is Show's latest girlfriend.
A few days ago, Show's manager confirmed that the singer had thoughts of buying an apartment, but added that Show "is currently looking at the prices and has yet to make a decision".
When asked if the apartment was going to be used to 'hide' Show's girlfriend, Show's manager laughed and called the media "creative".